So ive bought a new computer a while ago and im stoked as with it, however my fps in cs:s is not what i believe it should be

it plays all fine and that, it hovers around the 80fps mark, sometimes dipps down to 60 or up to 100 or something. so yeah the fps are def playable.
its been like this ever since i got the new comp and installed css. hasnt really bothered me that much however i believe i should be getting more, actually a LOT more.
I can play Crysis, bioshock and several other 'high intensity graphic' games pretty sweet with 1680x1050 res and graphics on high so this is why its confusing me
These are the specs of the computer:
- Thermaltake Armor+ Case
- EVGA nForce 780i mobo
- Intel Q8400
- Corsair 8GB DDR2 8500 RAM With Corsair RAM Cooler
- Thermaltake TP 750w PSU
- Zalman 9500 CPU Cooler
- XFX 9800GTX+ 512MB DDR3
- 160GB HDD 7200RPM
- 750GB HDD 7200RPM
- 1TB HDD 7200RPM
- Pioneer DVD Burner
- Vista Ultimate 64bit
Just for the hell of it, this is the beast

Still gotta add some stuff to it, gotta clean up the wires a bit more and yeah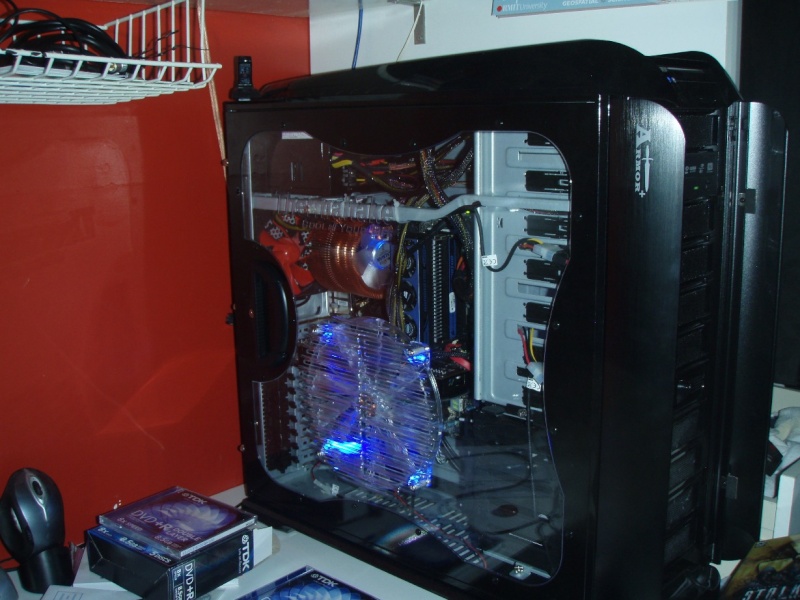 and no that is not the mouse im using, thats my old one, now have a Logitech G9

OK so here are the settings that is used within CSS: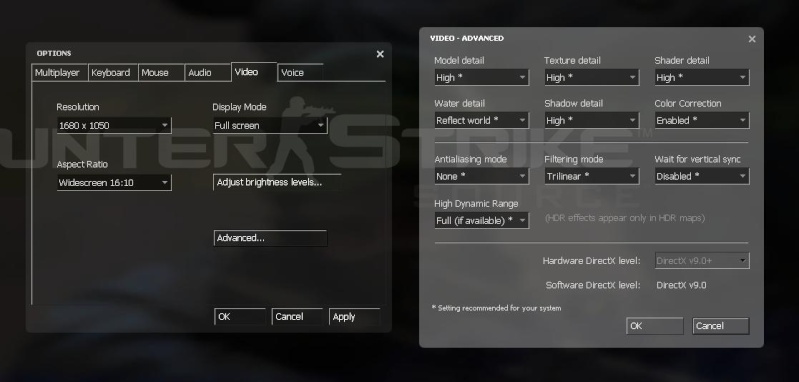 This is the driver details for the 9800GTX+
I have a feeling i prob should update it, havnt checked if it was the latest one or not. is on the list of things to do
I also sometimes get like a lag within CSS, its not from the internet or n e thing, sorta like a computer lagg. last like 1 sec or something but at the wrong time can prove to be costly. Ive had it before on my old comp but then was gone somehow. when i first installed css it didnt do it on the new comp but now its started to. it gets annoying sometimes especially when your in the middle of shooting the shit outta someone

dosnt happen all that much, maybe once or twice a map.
So im pretty much asking if anyone has had the same problems or has any ideas of what it could be or has some suggestions to help fix it, it would be greatly appriciated, its just doing my head in. A lot of the technical aspects i still dont quite understand completely, but im not a complete dumbass with computer since i did build this one myself

Ill be building a new desk and adding a few more things to the case including better cable management, hopefully soon so when i do ill post up a few more pics for ya

Cheers