The style.css needs to be re-written for TCAdmin.
I have a template however i need to transfer the current synex style.css (fonts, sizes, solours etc) to the TCAdmin Style.css template.
So TCAdmin can read the style.css
images are attached of the template layout looks like to input into TCAdmin.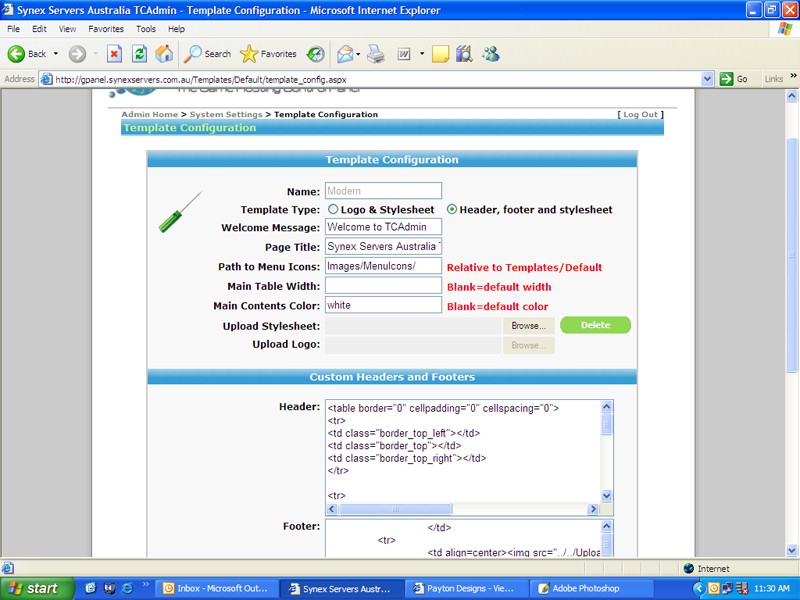 I have all the images requiered i just need it all put together.